​
The 2017 Steven and Janice Brose Distinguished Lecture Series, November 2–4
Thursday, November 2, 2017 at 7:00pm
Foster Auditorium, 102 Paterno Library, Penn State, University Park
The Death Investigators: Coroners, Quants, and the Birth of Death as We Know It
Stephen Berry is Gregory Professor of the Civil War Era at the University of Georgia where his teaching and research focus on mortality and the meaning of life in the nineteenth-century South. Berry is Secretary-Treasurer of the Southern Historical Association and founder and co-director of the Center for Virtual History. The author or editor of six books on America in the Civil War Era (including House of Abraham: Lincoln & the Todds, A Family Divided by War), Berry also created and maintains CSI:Dixie, a web project devoted to the coroners' offices in the nineteenth-century South. Berry's work has been supported by the Mellon Foundation, the National Endowment for the Humanities, and the American Council of Learned Societies, among others.
All lectures will be held in Foster Auditorium, 102 Paterno Library, Penn State, University Park
Thursday, November 2, 7 p.m.: From Coroner to Medical Examiner
Friday, November 3, 7 p.m.: From Mortality Census to Death Certificate
Saturday, November 4, 4 p.m.: From Burial Clubs to For-Profit Insurance
For thousands of years, stretching all the way back to the origins of humankind, human life expectancy hovered below 30. In the West, this number dipped slightly in the early nineteenth century as countries began to industrialize and people crowded into cities, but then it rocketed upward, with the sharpest gains in the United States coming between 1880 and 1920. In the Anglo-American context, the story of this sudden rise is typically told as a series of medical breakthroughs: Edward Jenner develops the smallpox vaccine in 1796; John Snow strikes a heroic blow for germ theory in 1854; Joseph Lister publishes "An Address on the Antiseptic System of Treatment in Surgery" in 1868. Rarely is the story told as a triumph of bureaucracy: John Adams creates the Public Health Service (a series of naval quarantine facilities) in 1798; the Massachusetts state legislature authorizes Lemuel Shattuck's "sanitary survey of the state" in 1849; the Bureau of Vital Statistics establishes a national death certification system in 1900. And yet, this is the way the story should be told. In 1986, Ronald Reagan claimed that the nine most terrifying words in the English language were 'I'm from the government and I'm here to help.' Sadly, Americans were not much more thankful between 1840 and 1920 as their governments worked tirelessly to save their children and double the length of their lives.
Lectures are free and open to the public.
Subscribe

Departments

Website
Cost

Free and open to the public

Group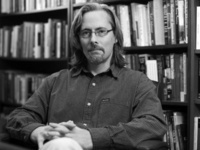 ​
​