​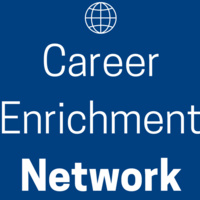 Study Abroad Week: International Internships and the Career Benefits of Study Abroad
This event is co-hosted by the Career Enrichment Network, the Donald P. Bellasario College of Communications and the Office of Global Programs.

The session will begin with an overview of information and academic considerations for pursuing international internships followed by strategies for articulating the career benefits of study abroad to future employers. The second half of the session willinclude a Q & A sessions with a panel of study abroad alumni who participated in international internships. This Q&A session will be facilitated by Bob Martin, the Assistant Dean for Internships and Career Placement in the College of Communications.
Tuesday, January 23 at 4:30pm to 6:00pm
Carnegie Cinema, Carnegie Building
Departments
Group

Subscribe
​
​