​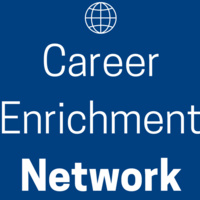 "So You Want to be a Consultant" Bates White Webinar
Penn State alumni and current Bates White employees will host its "So You Want to be a Consultant" webinar on Tuesday, April 17 at 7 pm EST. This webinar will cover:
A general overview of types of consulting
An economic consulting case study
How to prepare for a career in consulting
The presentation portion of the webinar will take 30 – 45 minutes, and there will be time at the end for questions. Questions can be submitted through the webinar software during the presentation or you may submit questions in advance to Dave Lorenz at david.lorenz@bateswhite.com.
Bates White is an economic consulting firm located in Washington, DC that assists law firms, corporations, and government entities in addressing matters that require sophisticated problem solving and deep empirical analysis. Bates White specializes in data-intensive cases in the areas of healthcare, mergers, monopolization, collusion, product liability, and financial securities litigation.
Registration instructions are below. Please perform these in advance of the webinar in order to avoid any technical issues.
Prior to the webinar, register using this link. You will receive a confirmation email with the link to the presentation as well as a webinar ID (it may take a little while to receive the confirmation email). An hour before the webinar, you will receive a reminder email confirming the time. The webinar will be available to log in at 6:45 pm EST, 15 minutes prior to the scheduled time. Please be sure to log on at least 5 to 10 minutes beforehand, as we will begin the webinar promptly at 7 pm. To access the webinar, click on the link provided in your confirmation email.
Reminders during the webinar:
Please mute your phone, if you are calling in for the audio.
If you have questions during the webinar, please ask them via the question box at any time
Please email Dave Lorenz at david.lorenz@bateswhite.com if you have any questions or issues with registration.
Tuesday, April 17, 2018 at 7:00pm to 8:00pm
Virtual
Departments
Group

Subscribe
​
​