​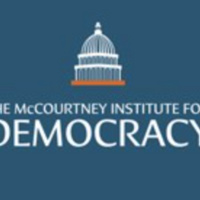 New Course Beginning March 14th: Democratic Dissent: From Protest to Policy
This course investigates historical and contemporary instances of dissent in U.S. social and political movements in order to identify which forms of dissent contribute positively to democratic processes. Potentially constructive forms of dissent include efforts to assert minority voices or arguments typically suppressed from public discourse, attempts to peacefully expose or interrupt systemic abuses of power, and challenges to norms of civility that arbitrarily privilege elite interests. The course will also ask how expressions of dissent form a crucial part of democratic citizenship in general.
Class Sessions: 6 to 7:30 p.m., Wednesdays, March 14 through April 25.
Students interested in registering for "Democratic Dissent: From Protest to Policy" should submit a statement of interest by Feb. 15 athttps://sites.psu.edu/democraticdissent/.
Wednesday, March 14, 2018 at 6:00pm to 7:30pm
Wartik, 108
Event Type

Website
Subscribe
​
​