​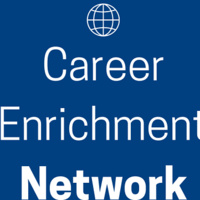 Lunch and Learn: Student Internship Panel
Liberal Arts students are invited to join the peers to learn more about their internship experiences and how they got them. Receive advice on networking and tips to the application system.
Panelists:
Daniela Rojas Medina

Major: International Politics, German
Graduation: May 2019
Internship Site: World Learning
Internship Title: International Visitor Leadership Program Intern
Dates: June 18- August 18
Brief Description: As an intern at World Learning, I worked on the implementation of the International Visitor Leadership Program, a U.S. Department of State program that connects emerging foreign leaders with their American counterparts to foster cooperation and advance U.S. foreign policy goals.
Where you found your internship: Searching online for "international internships in D.C.", Indeed
Nicole Trachman
Major: Economics
Graduation: May 2019
Internship Site: Federal Reserve Bank of San Francisco
Internship Title: GOLD Intern-- Economic Research
Dates: May 24, 2018- August 10, 2018
Brief Description: As a research intern, my responsibilities included assisting the economists on any data support they needed for their working papers. I was able to work on the early stages of multiple projects and primarily worked on two main projects throughout the summer. Along with research work, I was also able to support the Policy function of the research department. Reserve Bank President's receive voting power on a rotating basis at the FOMC which allowed me to be able to see the briefing process and also participate in fact checks for our president's speeches.
Where you found your internship: I found my internship online via the Federal Reserve website
Hannah Champness
Major: Political Science, History
Graduation: May 2020
Internship Site: Nebraska Avenue Complex (NAC) Washington,D.C.
Internship Title: Intern at U.S. Department of Homeland Security, Office of Trade Policy
Dates: June-August 2018
Brief Description: Attended meetings, wrote briefings, over all assisted staff under Deputy Assistant Secretary Christa Brzozowski
Where you found your internship: Dan Price (family friend and Penn State alumni)

This event is co-sponsored by the Liberal Arts Career Enrichment Network and First Year Experience (FYE). If you have any questions, contact lanetwork@psu.edu or 814-865-1070.
Thursday, December 6, 2018 at 12:15pm to 1:15pm
124 Sparks Building
Departments
Group

Subscribe
​
​