​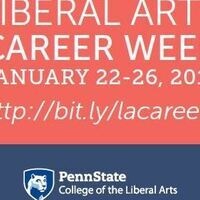 Liberal Arts Career Week: Develop Your Brand and be LinkedIn
Come learn from expert Lauren Sproles of Vanguard on how to develop your professional brand and use LinkedIn effectively. LinkedIn photos will be available after the workshop until 5pm.
This event is part of Liberal Arts Career Week. View the full schedule here: http://bit.ly/lacareers
Suggested Dress: Casual*
*While casual is acceptable, if you are looking to impress the company who is presenting you might want to consider business casual or professional wear.
Monday, January 22 at 3:15pm to 4:15pm
124 Sparks Building
Departments

Website
Group

Hashtag

Subscribe
​
​