​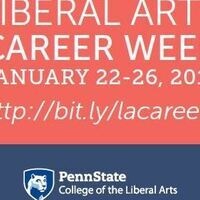 Liberal Arts Career Week: Deciding on Law School
Join pre-law adviser Kathy Garren and Julian Morales, Director of Admissions, Penn State Law, to decide if law school is right for you. Information will include understanding the application process, deadlines, LSAT's, and the current Penn State resources available to help you.
This event is part of Liberal Arts Career Week. View the full schedule here: http://bit.ly/lacareers
Suggested Dress: Casual*
*While casual is acceptable, if you are looking to impress the company who is presenting you might want to consider business casual or professional wear.
Tuesday, January 23 at 3:15pm to 4:15pm
124 Sparks Building
Departments

Website
Group

Hashtag

Subscribe
​
​