​
HISTORICIZING BLACKNESS: SPORTS, PERFORMANCE, AND POLITICS
Friday, March 31, 2017 at 6:30pm to 8:45pm
Penn State Room, Nittany Lion Inn
A Workshop for Junior Faculty, Post-Doctoral Fellows, and Advanced Graduate Students
6:30-6:45 pm: Welcome and Introductory Remarks by William Blair, Ferree Professor of Middle American History and Director of the George and Ann Richards Civil War Era Center, Penn State
6:45-7:45 pm: Dinner (free, seating is limited) Register by email by March 24 to richardscenter@psu.edu.
7:45-8:45 pm: Keynote Address by Allyson Hobbs.
Allyson Hobbs is an Associate Professor in the Department of History and Director of African and African American Studies at Stanford University. She is a contributing staff writer for the New Yorker.com and a Distinguished Lecturer for the Organization of American Historians. Allyson's first book, A Chosen Exile: A History of Racial Passing in American Life, published by Harvard University Press in 2014, examines the phenomenon of racial passing in the United States from the late eighteenth century to the present. A Chosen Exile won the Frederick Jackson Turner Prize for best first book in American history and the Lawrence Levine Prize for best book in American cultural history.
A Chosen Exile has been featured on All Things Considered on National Public Radio, MSNBC, and C-SPAN. The book was selected as a New York Times Book Review Editor's Choice, a "Best Book of 2014" by the San Francisco Chronicle, and a "Book of the Week" by the Times Higher Education in London. The Root named A Chosen Exile as one of the "Best 15 Nonfiction Books by Black Authors in 2014."
Allyson has also won numerous fellowships including the Ford Foundation Fellowship and teaching awards including the Phi Beta Kappa Prize. She was honored by the Silicon Valley branch of the NAACP with a Freedom Fighter Award.
Allyson's next book, Far From Sanctuary: African American Travel and the Road to Civil Rights, explores the violence, humiliation, and indignities that African American motorists experienced on the road. Jim Crow laws and local customs put mid-century American pleasures—taking to the road, exploring the country, enjoying the freedom and the autonomy of driving one's own car—out of the reach of black drivers. This book is forthcoming from Harvard University Press in 2019.
Co-sponsored by the George and Ann Richards Civil War Era Center, National Endowment for the Humanitites (NEH) We the People Challenge Grant, and The African American Studies Department.
Subscribe

Event Type

Departments

Website
Cost

Free, limited seating, register by March 24 to RichardsCenter@psu.edu

Group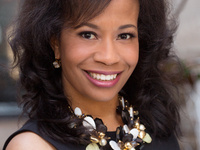 ​
​