​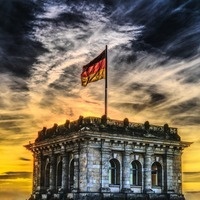 German Club meeting
No prior German experience is required, but simply a desire to learn more about German culture and language with others outside the classroom!
During our German Club meetings, we often like to talk about German Culture while practicing the language. Among other things we host cultural dinners, dinner trips to Herwig's, and social events with the other cultural clubs.
We are always willing to assist in improving your German skills, give suggestions on places to visit or things to try, and explore the culture surrounding the German language.
SPECIAL EVENT: on Wednesday, March 14th, Dr. Richard Page from GSLL will lead a presentation in which he will discuss opportunities to study abroad or complete internships in German-speaking countries.
Wednesday, April 25, 2018 at 7:00pm to 8:00pm
064 Willard
​
​