​
FYE Workshop: Penn State Learning- Tutoring, Study Groups, and More!
Tuesday, September 18 at 4:00pm
Paterno Library, Mann Assembly Room
Interested in Tutoring? Penn State Learning can help with tutoring and Guided Study Groups (GSGs). Be sure to attend this event to learn more about tutoring services offered by subject including Chinese, Japanese, French, Italian, Spanish, Mathematics, Public Speaking, Writing & World Campus. Also Guided Study Groups to support students enrolled in challenging larger lecture courses such as Accounting, Economics, Mathematics, Sciences & Statistics.
Subscribe

Departments
Group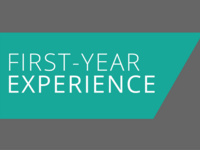 ​
​