​
Education Abroad Fair & Embedded Course Expo
Tuesday, October 17, 2017 at 11:00am to 4:00pm
Alumni Hall, HUB
Make plans to visit the Education Abroad Fair & Embedded Course Expo and take the first step towards your study abroad journey! Learn about all of the possibilities available to you through Penn State, such as faculty-led embedded courses, faculty-led summer programs & semester or year-long programs all over the world.
The Education Abroad Fair (11AM-4PM in the HUB) will provide you with the opportunity to speak with Education Abroad Advisers; representatives from national and international global partners; Career Enrichment Staff members; and representatives from Student Aid.
Additionally, first annual Embedded Course Expo will be occurring nearby in the HUB from 11AM – 2PM, and will offer you the chance to learn about the various Penn State courses with embedded travel components led by faculty during the Spring & Summer 2018 semesters. Several of these embedded courses will be led by Liberal Arts faculty members and are a great opportunity for students who are interested in short-term international travel.
Information regarding Liberal Arts Enrichment Funding will also be available at the Career Enrichment Network table!
Visit the Penn State Global Programs website for more details.
(Link: https://global.psu.edu/EdAbroadFair)
Subscribe

Departments

Website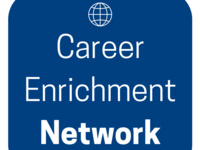 ​
​