​
Caroline E. Janney - "Disbanding the Army of Northern Virginia: From Soldier to Civilian"
Friday, February 24, 2017 at 3:30pm
102 Weaver Building
Caroline E. Janney is professor of history at Purdue University. A specialist in the Civil War era, she is the author of Burying the Dead but Not the Past: Ladies' Memorial Associations and the Lost Cause (2008) and Remembering the Civil War: Reunion and the Limits of Reconciliation (2013), as well as co-editor with Gary W. Gallagher of Cold Harbor to the Crater: The End of the Overland Campaign (2015). She serves as a co-editor of the University of North Carolina Press's Civil War America Series and is the past president of the Society of Civil War Historians.
Subscribe

Event Type

Departments

Website
Cost

Workshop is free and open to the public.

Group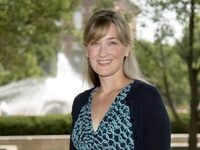 ​
​