​
"Blaxploitalian: 100 Years of Blackness in Italian Cinema" (2016) Screening
Monday, February 12 at 4:00pm to 6:00pm
112 Borland
Ghanian-Italian documentary filmmaker, Fred Kuwornu, will be presenting and screening his new film, Blaxploitalian: 100 Years of Blackness in Italian Cinema.
According to IMDB, "...the documentary discloses the personal struggles and triumphs that classic Afro-Italian, African-American and Afro-descendant actors faced in the Italian film industry, while mirroring their struggles with those of contemporary actors who are working diligently to find respectable, significant, and non-stereotypical roles, but are often unable to do so. BlaxploItalian is more than an unveiling of a troubled history; it is a call-to-action for increased diversity in international cinema through the stories of these artists in an effort to reflect the modern and racially diverse Italy."
Co-sponsored by the Africana Research Center.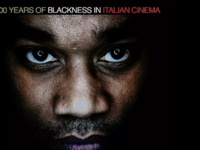 ​
​