​
Being Muslim in a Trump America
Wednesday, April 26, 2017 at 4:30pm to 7:30pm
Visual Arts Building
This event will be held in collaboration with the Diversity Art Show: "State of Mind" gallery opening in the Visual Arts Building.
The panelists will include a mix of professors and students.
Vilification of Muslims and Mental Health (Self-Care)
This panel will discuss the association of symbols of faith (i.e. call to prayer, hijab, Quran, prayer beads etc.) as a signifiers of violence that elicit fear. These vilifying constructions of religious gestures have created struggles with identifying among intersections of Muslims and posed barriers to effective expression/dialoguing. This panel will close on effective methods to combat threats to identity and resources for self-care.
Islam and Intersectionality
This panel will discuss the representation of all groups within the Muslim community (Black, Asian, Arab, LGBTQ, Shia, Sunni, Converts, etc.) at Penn State and beyond. The discussion will include the issue of subordination of marginalized groups and the control on the practice of faith. Non-arabic speaking muslims experience a language barrier as well as a possible gap of understanding in muslim communities. These differences are used as devices of subordination, inequality, and exclusion from muslim communities. The panel will hopefully address the issue of racism and subliminal as well as overt outcasted groups within Muslim communities (e.g. Black, Converts, LGBTQ muslims).
Constructive Activism: Serving the Internal and External Communities/Power of Choice
This panel will discuss the development of activism and projects among students at Penn State. The panelists will engage in the long-standing debate of whether activists should develop projects to serve the internal members of the community or educate the non-members. They will discuss the conflicting perspectives of viewing oneself as the perpetual outsider or agent of "peace" in activist movements. Additionally, the panel will discuss the power of choice, individual activism, and the concept of fiscal/political divestment.
Subscribe

Event Type

Departments
Group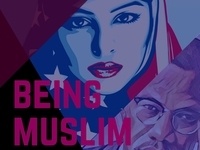 ​
​